ALL CARD PAYMENTS ARE PROCESSED VIA PAYPAL FOR ADDED SECURITY.  NO NEED TO LOG IN OR SIGN UP.

Looks like a watch but it's actually a snore stopper. Curios?

It's a fact. You sometimes fall asleep while traveling and the other passengers don't like it a bit. Well, they don't mind you sleeping but they greatly mind your snoring. Now, putting on an anti-snore nose clip or chin strap will definitely look awkward so you will need another weapon to use.
 


That's when you'll need this Anti-Snore Wristband. It's actually an electronic acupuncture that uses biosensor to know whether you are starting to snore. You will then feel a slight tingling sensation on your wrist that essentially disrupts you momentarily just enough for you to change your position and stop snoring.

You can adjust the pulse strength to your liking.
          Adjustable wrist band for universal use              Detects snoring with biosensor                 Reusable and easy to clean             
This anti- snore wristband uses the body's natural biofeedback mechnism by stimulating the nerves in the wrist area, nerve stimulation trains the user to reflexively reduce the frequency and volume of snoring. 
After 4 weeks of regular use, the average Snoring Intensity Level (SIS) drops from 4.15 to 2.3. And after 8 weeks the levels normally dropped to 1.4 which means your breathing is normal and your snoring is reduced by more than 90%.
It's non-invasive and the user does not experience any harmful side effects. Now, you and your partner can enjoy a peaceful night together and you can cozy up all night long.
After just a few weeks your body will get used to the "jolts" and will subconsciously adjust itself so that you do not even have to wake up. Your body will simply change to a better sleeping position each time automatically reducing or ultimately stopping your snoring.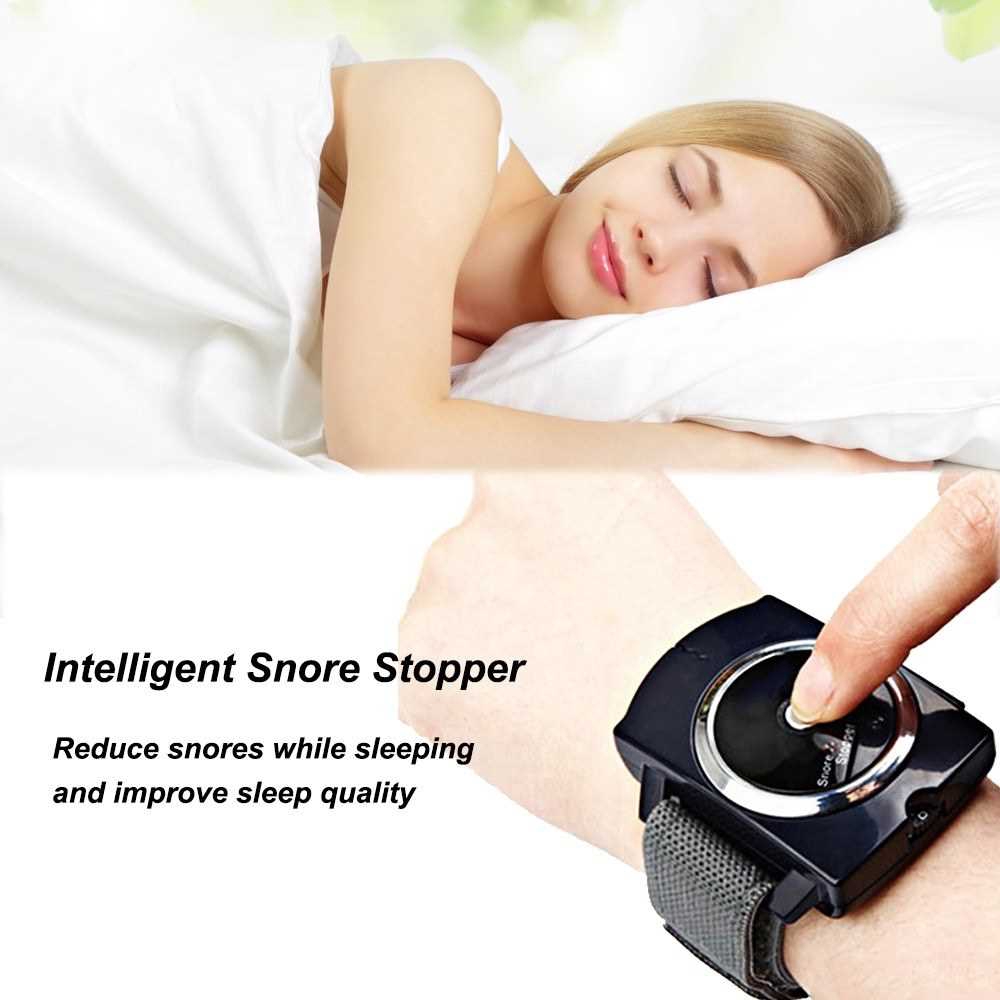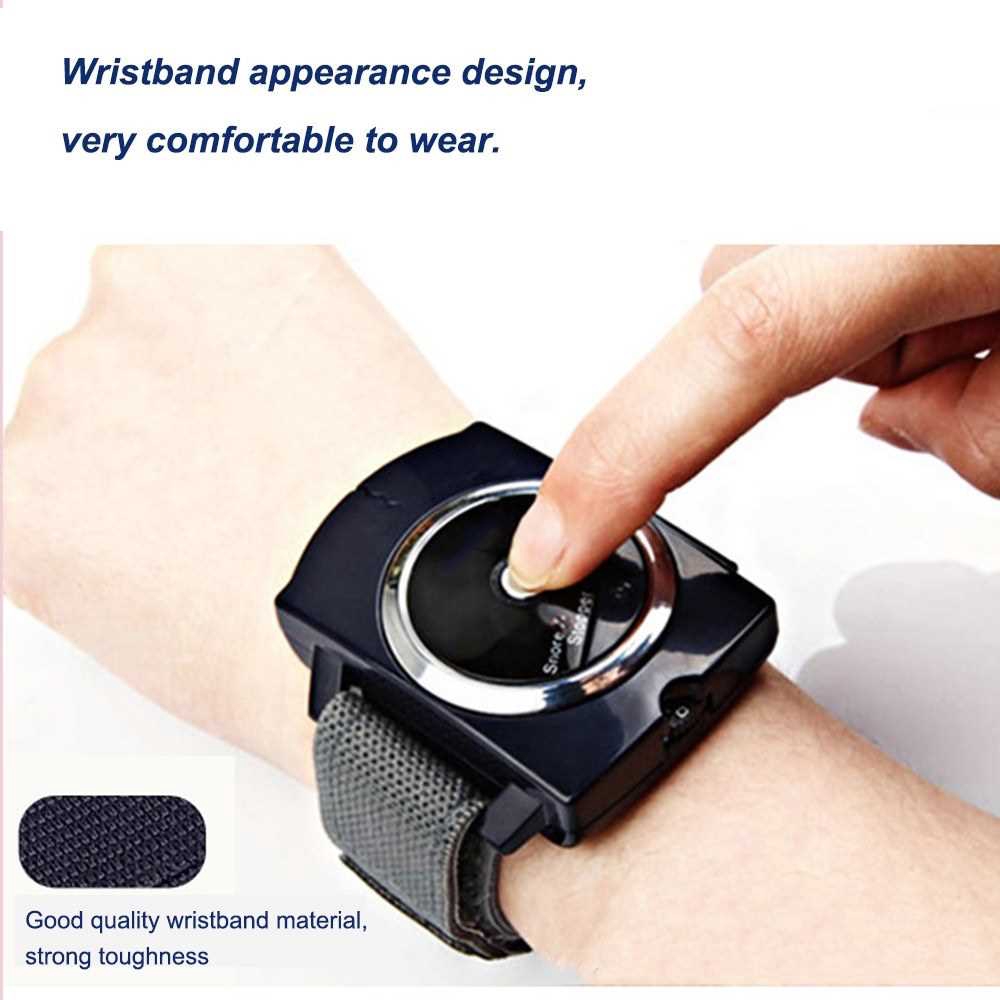 Premium Features
Automatically detects snores
Smooth pulse without disturbing normal sleep
Not affected even when buttons are pressed while asleep
Automatic power-off after 8 hours of activation
Fashionable watch-shaped design
Drug-free, non-invasive treatment
Compact size for easy storage and portable
Care

Wipe with dry cloth

Shipping

Ships within 4-5 business days. Orders will be processed within 2 business days of ordering. We don't ship on weekends.